During our shifts, as well as outside shifts, we hold parent conferences, to which we invite the best endocrinologists, diabetologists, psychologists, as well as successful and motivating people living with diabetes. Our conferences are filled with positivity and a charge of love for life!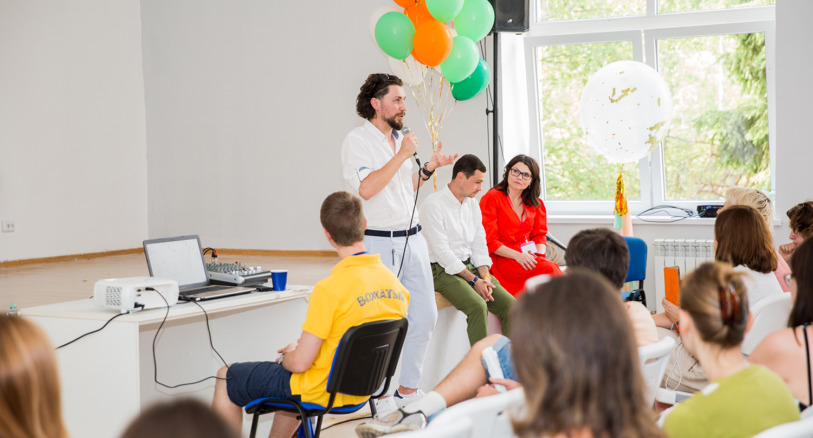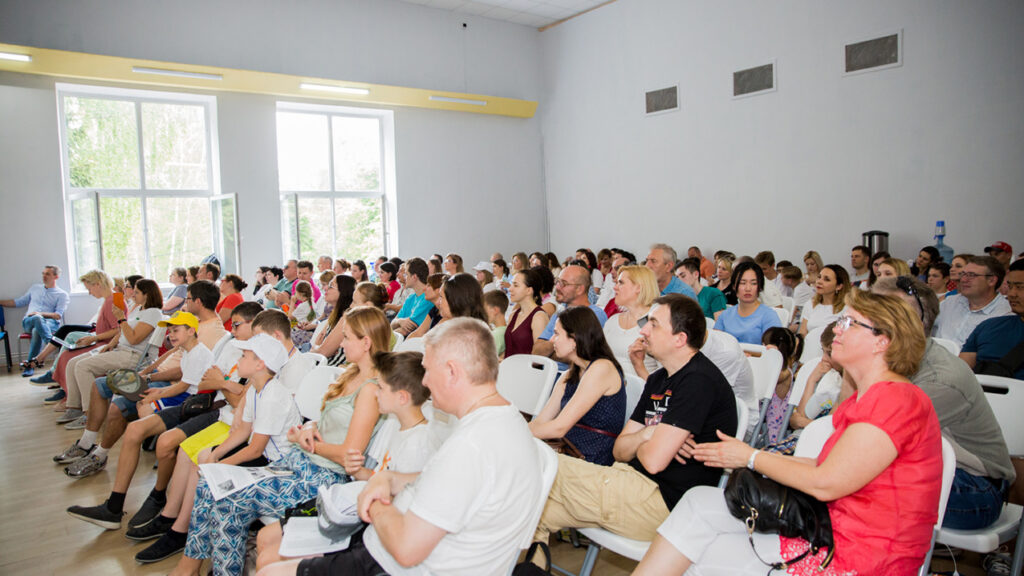 Conferences are always hot! Elena @chudo.jizni and Sergey @sergeyboronin Boronin, they not only came up with an idea, but were able to implement it at a decent level. Professional speakers (@ta_esche_zhenya, @endo1med, @trusivgoroh) set you up for an optimistic view of the future and motivation. Counselors, doctors, teachers and the whole team make the stay of children in the camp not only safe, but also exciting, productive and memorable.
Here are the important topics that you can hear about and, of course, discuss at the conference.
Bad sugars in a child can be not only the result of his laziness or eating. Perhaps the child is really trying, but compensation is complicated by the presence of lipodystrophy, the habit of using needles for a long time and other "little things"?!
There is no need to hide the child in the hospital to "drip". It is not necessary. It is enough to undergo an examination in a polyclinic or a day hospital.
Good glycation should not be achieved at the cost of frequent hypo and insulin spikes.
For vascular complications, you need to stay in chronic hyperglycemia for several years. There is no need to panic because of the rare short-term rises in sugar. Instead: analysis, correction, prevention of a recurrence of a similar situation.
3 expert tips "how to reach your target": increase the number of measurements by at least 1 (measured 4 times a day, start measuring 5; do not skip insulin injections; adjust sugar wisely.
All ultrashort insulins children need to prick BEFORE eating.
Trust your teen to control their diabetes. But at the same time, be there and support.
HOORAY! You can forget about the recommendation "keep sugar in children higher just in case." It's official: the baby's target GY must be less than 7.
To avoid complications, it is enough for 16 hours 48 minutes a day to be in the range from 3.9 to 10 mmol.
And the main message: compensated diabetes is the main reason for the development of NOTHING!
Would you like to attend our open parent conferences?
Our short mini-shifts with parents are for those who want to try a test drive of the camp and are not yet old enough for big shifts. We invite parents with children from 5 to 10 years old to our large friendly Fox Camp family. Follow our announcements!
IN THE PROGRAM OF FAMILY CAMPS:
For children from 5 years old, there will be a program in the concept of edutainment, a real mini-camp with discos, master classes and general movement.
Parents are waiting for a conference with top specialists in the field of diabetes.
Round tables for the exchange of experience and communication.
Real family atmosphere.
Sports entertainment relay race "Big Races".
3 meals buffet
Rooms are standard with private facilities.